Dumpster Rental Brooklyn
If you're looking for the best dumpster rental Brooklyn can provide, choose S&S Container Inc., the leading waste disposal provider in NYC! When it comes to accomplishing a project, one of the most important—and often overlooked—elements is waste management. That's where our experienced and friendly team comes into play! We're your go-to solution for dumpster rentals that fit any project size. From residential clean-outs to large-scale construction work, we've got a dumpster that's perfect for your upcoming project in
Brooklyn, New York
.
But what truly sets S&S Container Inc. apart? It's our commitment to making your life easier. Our quick and simple booking process means you can secure the right dumpster rental Brooklyn depends on in just a few clicks or a short phone call. And you can say goodbye to logistical headaches because our punctual delivery and pick-up service ensures that you have what you need when you need it. We understand that your time is valuable, so we're here to help you make the most of it with the #1 dumpster rental Brooklyn New York has to offer.
Our customer service is second to none. If you're not sure which dumpster size suits your project, our friendly and knowledgeable staff is just a call away. We're here to guide you through the options, ensuring you get the most cost-effective and practical solution with the top-rated dumpster rental Brooklyn homeowners, businesses, and contractors rely on. With S&S Container Inc., you're investing in a hassle-free experience tailored to your specific needs, so book online and get started today!
  Dumpsters

PLEASE NOTE: that any container placed on the roadway requires a DOT permit. The cost is $50 for a 5-day permit.
We Take Just About Everything
Some examples of the junk we haul away include:
Refrigerator Disposal

Garbage Removal

Mattress Disposal

Foreclosure Clean Outs
Construction Waste Removal

Yard Waste Removal

Trash Removal

Appliance Removal
Television Disposal & Recycling

Furniture Removal

E-Waste Disposal

Hot Tub Disposal
Dumpster Brooklyn: Complete Waste Removal Projects With Ease
Book the dumpster Brooklyn homeowners, contractors, business owners, and project managers depend on to successfully complete waste removal projects from S&S Container Inc. today! Whether you're giving your kitchen a facelift or adding an entire new wing to your house, our dumpster rentals are here to handle the debris and waste. With our convenient and spacious containers, you can focus more on the renovation and less on the cleanup.

We have an impressive range of options for those embarking on commercial and construction projects that require dumpster rentals in Brooklyn. These large-scale operations often produce an immense amount of waste that needs organized disposal. Our dumpsters are well-suited for handling materials like concrete, metal, and lumber, allowing your crew to operate at peak efficiency. From skyscrapers to shopping malls, our waste disposal process integrates seamlessly with your construction workflow.

Looking to tackle a big project but not sure where to start? S&S Container Inc. has got you covered! We make it super easy for you to get your hands on the right container for your specific needs. Whether you're cleaning out your garage, working on a construction site, or organizing a renovation, we offer a variety of dumpster sizes to match your project scale. Our hassle-free delivery and pick-up service means you can focus on getting the job done, not logistics. With S&S Container Inc., achieving your project goals has never been more convenient! Book the #1 dumpster Brooklyn has to offer online today and get started with ease.
Rent a Dumpster Brooklyn Uses For Yard Waste Removal and Landscaping
Rent a dumpster Brooklyn can use for yard waste removal and landscaping projects online today! Look no further than S&S Container Inc. for a hassle-free solution that saves you both time and effort. Our specialized containers are engineered to handle all types of green waste, from fallen branches and leaves to grass clippings and old mulch.

There's no need to make multiple trips to the local dump or struggle with cumbersome yard bags. We're the roll off dumpster Brooklyn NY can use to simply load yard waste, and then we'll take care of the rest. With our commitment to eco-friendly practices, you can rest assured that your yard waste will be disposed of in an environmentally responsible manner in accordance with local regulations. Choose the commercial dumpster rental service Brooklyn depends on to make your next yard clean-up project a breeze.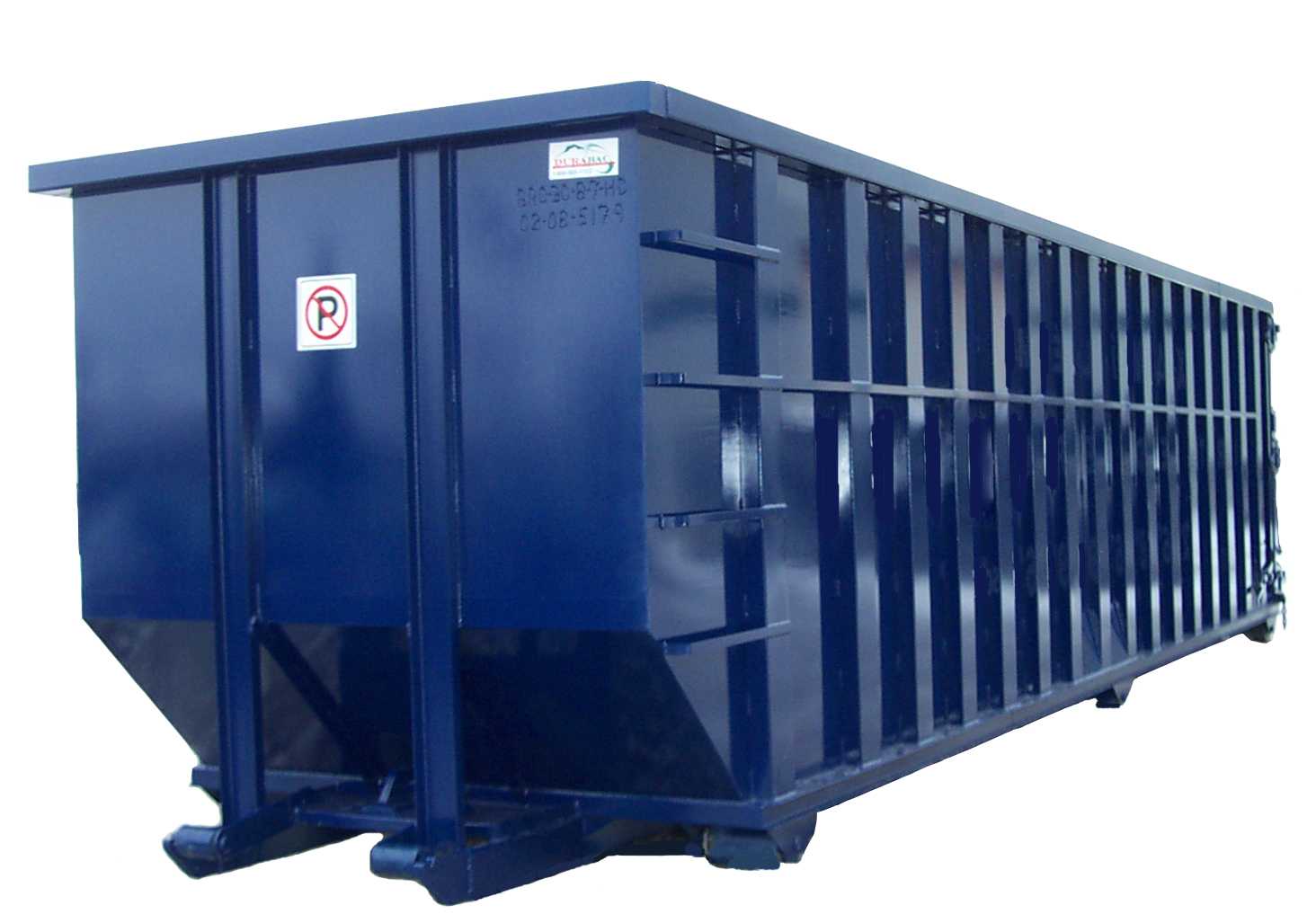 The Best Commercial Dumpster Rental Prices in Brooklyn, NY
For the best dumpster rental prices in Brooklyn, NY, businesses rely on our team for all their commercial needs. We offer a range of dumpster rentals perfectly suited for commercial waste removal efforts, including renovations, furniture and junk removal, and ongoing waste containment needs. Our containers are designed to handle large volumes of waste, making them ideal for retail outlets, office buildings, apartment complexes, restaurants, and industrial sites. Whether you're disposing of everyday waste or undertaking a larger-scale renovation, our bins offer the capacity and durability to meet your commercial needs with convenience. Coupled with our timely pick-up and delivery services, as well as transparent pricing, we provide a seamless experience that allows your business operations to continue uninterrupted. Partner with us for the cheapest Brooklyn dumpsters and a waste management service that's as professional and reliable as you are.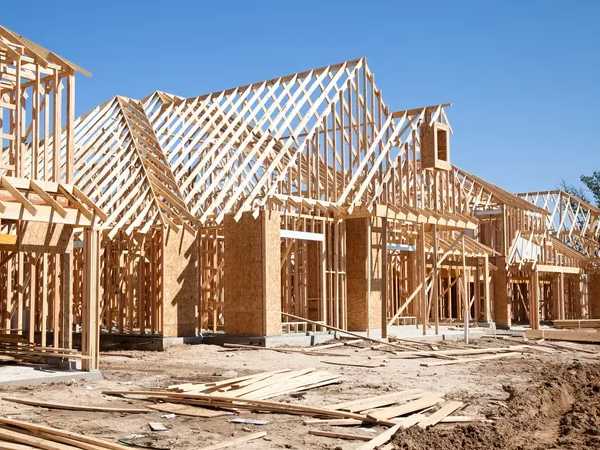 Dumpster Company Brooklyn Relies on for the Toughest Roofing Projects
We're the dumpster company Brooklyn can use to tackle any roofing project. We understand that efficient waste disposal is crucial for both safety and productivity, and that's where our team shines. Our specialized dumpsters are designed to handle everything from shingles and underlayment to nails and flashing. With our high-capacity containers, you can dispose of roofing materials in a clean and organized manner, eliminating the need for hazardous and cluttered job sites.

Our prompt and flexible delivery and pickup service ensures that your project stays on schedule. Choose our Brooklyn roll off dumpster for your next roofing project to experience a streamlined, safe, and efficient waste management solution.
Roll Off Dumpster Rental Brooklyn Depends on to Complete Construction Jobs
Book the roll off dumpster rental Brooklyn contractors depend on to complete construction projects while keeping their work sites safe and functional. We understand that efficiency and timeliness are of the essence, and waste disposal shouldn't be a bottleneck for your upcoming housing development, renovation, or construction efforts. That's why industry professionals consistently choose S&S Container Inc. for all of their waste removal needs, big or small. Our robust, high-capacity dumpsters are engineered to handle a diverse range of construction debris, including concrete, wood, metal, and more. The ease of having a single, centralized location for waste significantly improves site organization and safety, allowing your crew to focus solely on construction tasks. Add to this our reliable delivery and pickup services, and you have a seamless waste disposal solution that scales with your project's needs. We've got the roll off dumpsters Brooklyn New York can use to make their construction project as streamlined as possible.
Brooklyn Roll Off Dumpster Rental For Industrial Uses
We have the Brooklyn roll off dumpster rental warehouses, factories, and other industrial spaces use for safe and reliable waste disposal. We understand that waste removal demands are frequent and heavy-duty, often requiring customized solutions that can keep up with high-volume and diverse waste types like packaging, metal scrap, organic waste, plastic, rubber, e-waste, textiles, and more. That's where our team comes in.

Our commercial-grade bins are designed to withstand even the toughest waste materials, from heavy machinery parts to general debris. Their high capacity and durable design make them an ideal choice for manufacturing plants, chemical facilities, and large-scale industrial operations. With our dumpster rentals Brooklyn is not just renting a dumpster; it's investing in a streamlined, reliable solution for all industrial waste management needs.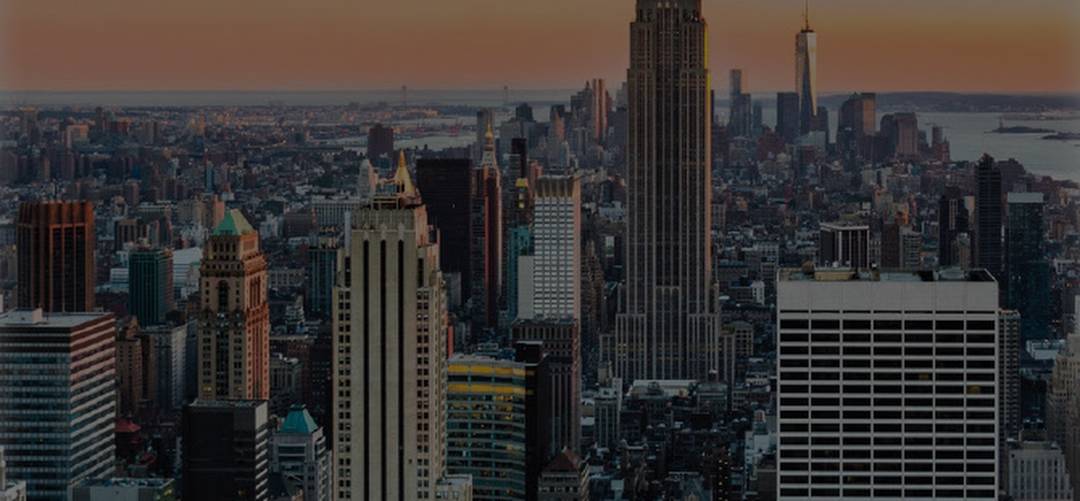 Roll Off Container Brooklyn NY Project Managers Use For Demolition
For demolition projects with heavy-duty waste removal needs, choose the roll off container Brooklyn NY project managers and construction professionals depend on. Demolition projects are inherently messy endeavors that generate a significant amount of waste, from concrete rubble to metal scraps. That's why our team offers robust dumpster rentals that are specially designed for the rigors of demolition work. Our high-capacity, heavy-duty containers can accommodate large volumes of debris, allowing your project to proceed without unnecessary interruptions for waste removal. Additionally, our punctual delivery and pickup services mean you can maintain your project timelines with precision. When you partner with us for our dumpsters for rent in Brooklyn, your demolition project will go as smoothly as possible. When you choose our locally owned and operated business, you're choosing a waste removal solution that's as focused on efficiency and reliability as you are.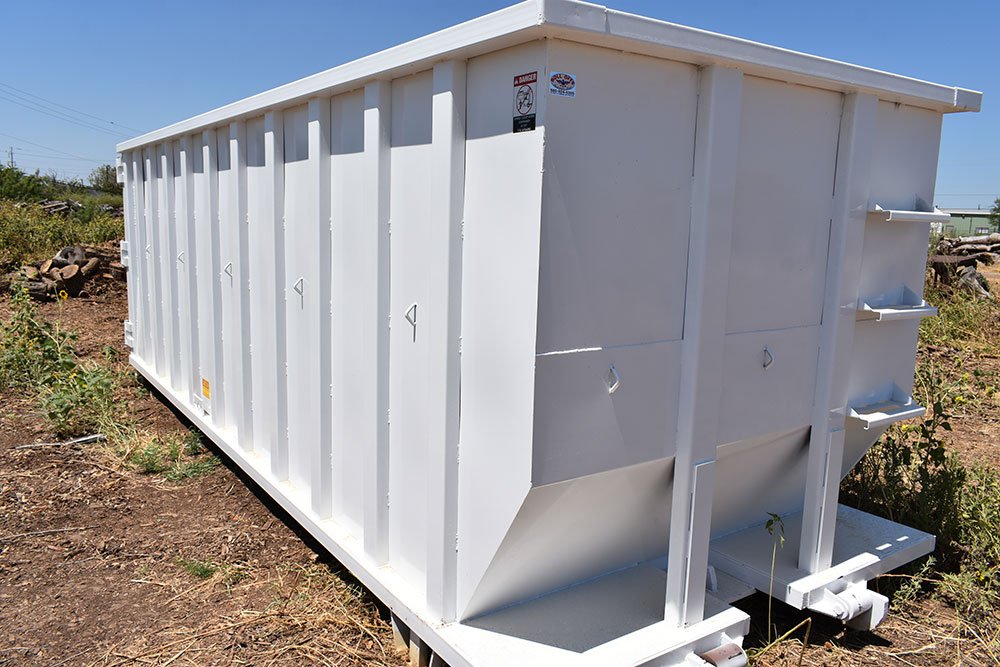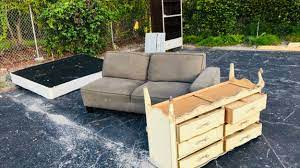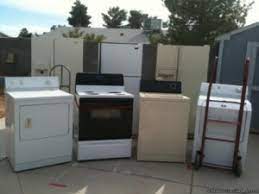 Choose S&S Containers Inc. For Your Dumpster Rental in Brooklyn
If you're on the hunt for the best dumpster rental in Brooklyn, look no further than S&S Container Inc. With our wide range of dumpster sizes, you're bound to find the perfect fit for your project—whether it's a small home cleanout or a large-scale construction gig. Our easy-to-use online booking system lets you pick the dumpster size and timeframe that work for you and check out with ease, all from the comfort of your own home.

As a fully licensed and insured company that partners with industry-leading manufacturers to offer the #1 dumpster rental in Brooklyn, we're all about serving our community with the best of the best in equipment and service. Not only do we have the highest-quality and cheapest dumpsters in Brooklyn but our team is also proud to be a part of the Kings County area, and our ties go beyond business. We collaborate with local institutions to make our community a better place to live. Plus, we service an extensive range of zip codes, ensuring we've got Brooklyn covered from DUMBO to Bay Ridge and everywhere in between.

Customer satisfaction is our top priority, and our five-star ratings for our dumpster rentals in Brooklyn NY prove it. Our team is committed to providing you with exceptional service at competitive prices. Whether you have questions or need some advice on the best dumpster for your project, our friendly and knowledgeable staff is always just a call or click away. With our dumpster rental in Brooklyn, we're your partners in making your project a smashing success.
How to Reserve Our Brooklyn Dumpster Rental Options Online
Booking your next Brooklyn dumpster rental with S&S Container Inc. is designed to be simple and hassle-free, thanks to our user-friendly online booking system. Browse our different dumpster sizes to find the right fit for your upcoming project. With just a few clicks, you'll be on your way to removing waste with ease!

Whether you're on the go while managing a roofing renovation and need a dumpster ASAP or are planning an upcoming kitchen renovation project, we make it as straightforward as possible to have a Brooklyn dumpster rental delivered to your property or work site using any smart device, like your tablet, laptop, or phone. Follow the steps below to use our online booking platform to reserve a bin today!

1) Select the dumpster rental of your choice: Click the "Dumpster Rental" tab in the menu and browse our selections. Choose the right dumpster for your project from our selection of different sizes and click the blue "Add to Cart" button to begin the process.

2) Review dumpster details: Take a look at dimensions, base rental timeframe, permit fees, and other pertinent details. If everything looks good, click the blue "Add to Cart" button.

Select service type: Let us know if you're a contractor or homeowner and if you'll need a weekly street permit or not.
3) Choose your dates: Using the interactive pop-up calendar, choose your drop-off and pick-up dates. If you need more or less time, no worries! As part of our flexible scheduling option, additional days are available for purchase.

4) Review your cart: A summary page will appear, listing all your choices along with the final price. Review the details to make sure everything looks great and click "Checkout."

5) Input important information: Provide your contact, billing, dumpster placement, and other important information before digitally signing the rental agreement and clicking "Continue."

6) Securely checkout: Using our secure system and any major credit card, complete check out.

7) Sit back and relax: You'll receive a confirmation email with a digital copy of your receipt and signed rental agreement. Our team will be in touch leading up to the drop-off date to confirm a delivery window that works best for you.


Various Sizes and Project Options For Brooklyn Dumpsters
When it comes to our Brooklyn dumpsters, we take great pride in being able to provide a variety of sizes and options for our customers so you can complete any waste removal project with ease! Take a look at the sizes we offer below and schedule a delivery for a Brooklyn dumpster online today.

10 Yard Clean Concrete Dumpster: We have the 10 yard dumpster rental Brooklyn uses to undertake small-scale renovations. With dimensions of 11'L x 8'W x 5'H, it's spacious enough to accommodate up to two tons of clean concrete. Whether you're updating a backyard patio or repairing a driveway, this dumpster is up for the task. The base price includes up to seven days of rental time, with additional days available for purchase. We're confident we have the top-rated dumpster rental prices Brooklyn has to offer so click on the "Dumpster Rental" tab in the menu to view our prices.

10 Yard Stone/Dirt Dumpster: The 10 yard stone/dirt dumpster is your go-to for landscaping projects. Ideal for soil, rocks, and other natural materials, it makes yard work a breeze. Extra days and weight also follow the standard rates and allow us to continue to have the best dumpsters in Brooklyn.

10 Yard Construction Dumpster: The 10 dumpster may be our smallest option, but it's still mighty. This 11'L x 8'W x 5'H dumpster is more than capable of handling small-scale construction jobs or renovations and is ideal for keeping construction zones clean and tidy.

15 Yard Construction/Demo Dumpster: For larger construction projects, our 15 yard construction/demo dumpster is the way to go. With dimensions of 22'L x 8'W x 3.5'H, it's suitable for a wide range of projects. From demolishing a small shed to renovating an entire home, this size is extremely versatile.

15 yard Clean Concrete Dumpster: Clear any concrete and similar debris with our reliable 15-yard dumpster. This dumpster has dimensions of 22'L x 8'W x 3.5'H, and it can easily accommodate three tons of waste.

15 Yard Stone/Dirt Dumpster: When scaling up your landscaping projects, you'll also need to scale up your landscaping clean-up. Keep your space clear and simplify any yard work with our 15-yard dumpster.

20 Yard Construction Dumpster: Tackle the bigger construction projects with a tough 20-yard dumpster you can depend on. Haul away up to four tons of waste and maintain a work site that's both orderly and efficient.

20 Yard Clean Concrete Dumpster: Our heavy-duty 20-yard bin can handle any amount of concrete or related trash. This dumpster has dimensions of 22'L x 8'W x 4.5'H and can hold up to four tons of concrete with ease.

20 Yard Stone/Dirt Dumpster: Working on an expansive landscaping or excavation project? Our 20 Yard Stone/Dirt Dumpster is your best bet. With dimensions of 22'L x 8'W x 4.5'H, this dirt-specific bin can hold up to four tons. We're confident we have the best 20 yard dumpster cost in Brooklyn!

30 Yard Construction/Demo Dumpster: The dimensions of this dumpster are 22'L x 8'W x 4.5'H, and its size makes demolition cleanup easier than ever before. This dumpster can hold up to six tons of waste, and it's tough enough to haul away all manner of demolition or construction debris.

40 Yard Dumpster: For those mammoth projects that generate tons of waste, our 40-yard dumpster offers an enormous eight-ton capacity. With the same length and width dimensions as our other large containers but with additional height, this dumpster is ideal for extensive construction or industrial waste. Whether it's major commercial construction or large-scale demolition, this dumpster has got you covered.

Each of our Brooklyn dumpster rentals is designed with specific needs in mind, offering you a tailored experience no matter the scale or type of your project. Please note that any bin placed on the street requires a DOT permit, which is $50 for five days of rental time. Feel free to reach out for more details or to schedule your rental today!
Delivering Brooklyn Dumpster Rentals Across New York
While we're committed to making your waste removal process as smooth as possible, we also encourage our customers to enjoy their local surroundings. If you find some downtime during your project, why not visit some of our community's treasured parks and landmarks? Take a stroll through Prospect Park, Brooklyn Bridge Park, or Marine Park. If you're interested in flora and fauna, a visit to the Brooklyn Botanic Garden is a must. For those looking for some fun and excitement, Coney Island never disappoints. When you're on the hunt for dependable and top-quality dumpsters, S&S Container Inc. is the top choice and we're are committed to enhancing life in Kings County.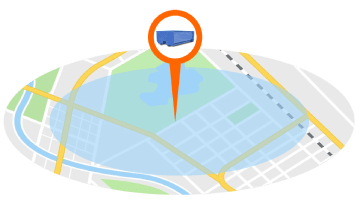 S&S Container Inc. is not just a Brooklyn dumpster rental provider; we're a proud member of the Kings County community. We're thrilled to offer our top-notch dumpster rental services across a broad range of zip codes, including 11201, 11203, 11204, 11205, 11206, 11207, 11208, 11209, 11210, 11211, 11212, 11213, 11214, 11215, 11216, 11217, 11218, 11219, 11220, 11221, 11222, 11223, 11224, 11225, 11226, 11228, 11229, 11230, 11231, 11232, 11233, 11234, 11235, 11236, 11237, 11238, 11239, and 11249. As part of our commitment to sustainability and community welfare, we've formed valuable partnerships in the surrounding areas of Manhattan, Long Beach, Valley Stream, Lawrence, Queens, Woodmere, Elmont, Oceanside, and Long Island. We work closely with the Varick Transfer Station Landfill to ensure responsible waste disposal, and we're honored to collaborate with the New York City Department of Education on various initiatives, making sure our school campuses stay waste-free and functional. We remain committed to staying active in the community so that our customers don't need to continuously search for a "dumpster rental near me Brooklyn NY" when our fleet of roll-off bins is right here!
View Service Area
FAQs About the Dumpster Rental Brooklyn NY Trusts
Do you have questions about the dumpster rental Brooklyn NY recommends? Check out our FAQs section to get all the details about our dumpster rental services and book yours online. Need additional information? Give us a call at (718) 648-2010 today!
Q.
How much does it cost to rent a dumpster?
A.
The price to rent a dumpster in Brooklyn is based on the size of the dumpster, the rental timeframe, the amount of waste being hauled away, and the delivery location. Click on the "Dumpster Rental" tab in the header to view our sizes and prices.
Q.
How do I book a dumpster rental in Brooklyn?
A.
Booking the most high-quality and cheapest dumpsters in Brooklyn NY is simple! Just navigate to our online booking system, where you can select the dumpster size and booking timframe, then review your choices and the final price before checking out.
Q.
Can I load any type of waste into your dumpsters?
A.
While we've got the dumpsters Brooklyn can use to handle a variety of materials, there are some local restrictions for disposing of hazardous waste. We do not accept motor oils, gasoline, medical waste, liquid paints, or any flammable liquids, as they require special disposal. Always refer to our guidelines or contact us to ensure your materials can be accommodated.
Q.
Do you have any large dumpster rentals available?
A.
Yes, we do! We offer large roll off containers Brooklyn can use for all kinds of projects. We have dumpster rentals as large as 40 yards, perfect for substantial construction, industrial, roofing and demolition projects.
Q.
Can my dumpster rental time be extended as much as I need?
A.
Absolutely! If you need more time with the dumpster rental Brooklyn NY prefers, you can extend your rental period for a set fee per day. Just reach out to us to make the arrangements.